Home > COVID-19
PPS COVID-19 Response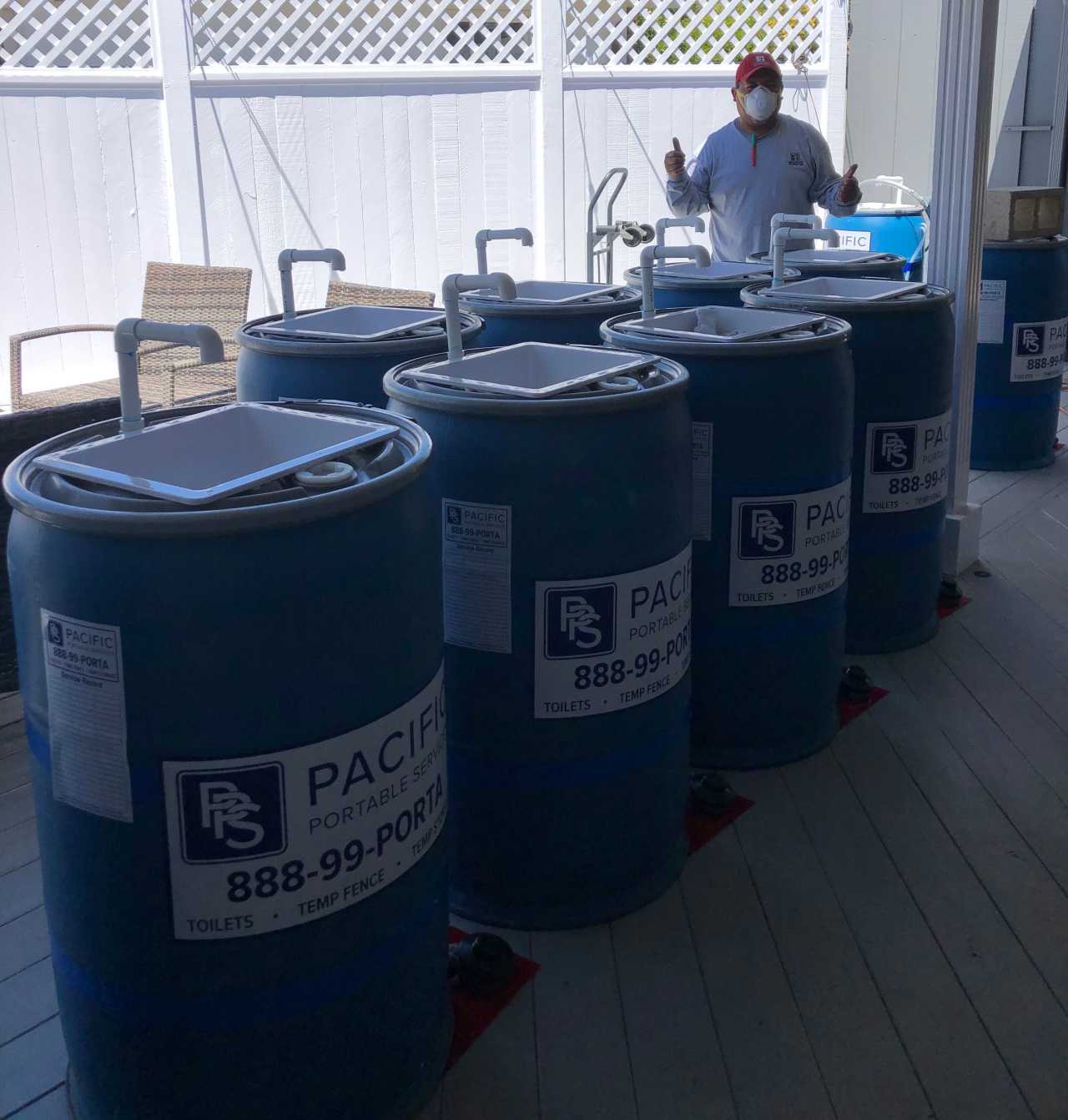 In times like these, experience matters.
Now, more than ever, it is critical that you provide a clean and safe environment for your employees/staff, customers, and visitors. These are unprecedented times for all of us, but we are here for you. We have been deemed an Essential Business and will be available to support all your needs without compromising safety. We have worked hard to ensure our customers are able to operate in a clean and safe way.
COVID-19 Safety & Sanitization Solutions
Pacific Portable Services is pleased to offer a variety of products and services to support the safe re-opening and ongoing operation of your facility.
From hand wash sinks and hand sanitizing stations, to flushing restrooms and restroom trailers, we have solutions that enable you to follow the guidance published by the CDC for social distancing and sanitization.
Visit our products section to learn more. Below is a partial listing
Wash Sinks
Hand Sanitizer Stands
Eye Wash Sinks
Fresh Flush Restrooms
VIP Restrooms
Restroom Trailers