Home > Office Trailer
Temporary Office Trailer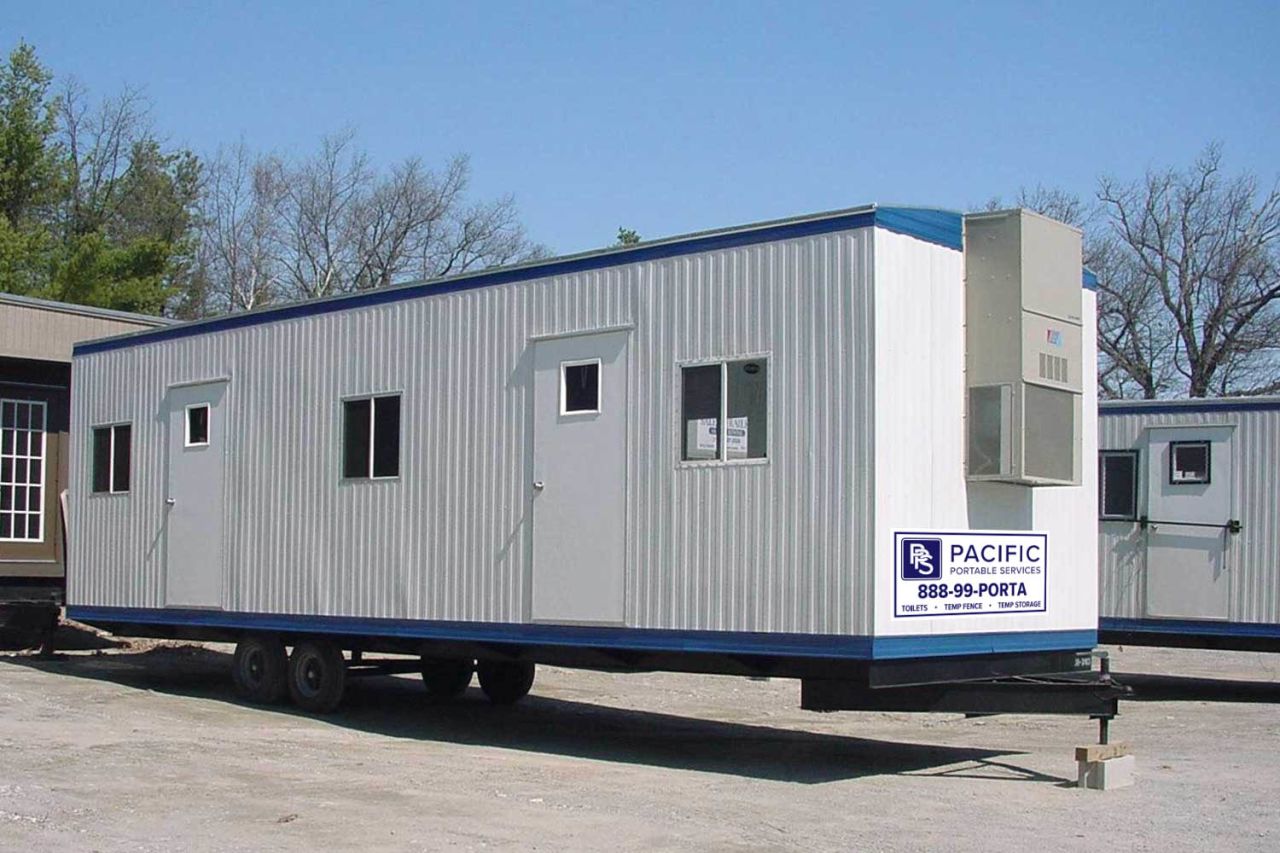 A mobile office or job site trailer can have all open space, office space or it can have a combined office/storage space. It can feature restrooms and break areas and may have security bars on the windows, should this type of security be needed. Optional exterior fixtures include:
Our operations team will work with your on-site project managers to ensure the layout, type of installation, and a timely installation.
Specifications
Dimensions: 8' x 24' up to 12' x 60'
Multiple offices, conference rooms, and bathroom configurations available.
Options
Security screens
Ramps
Railings
Skirting
Decks
Awnings
OSHA-compliant steps