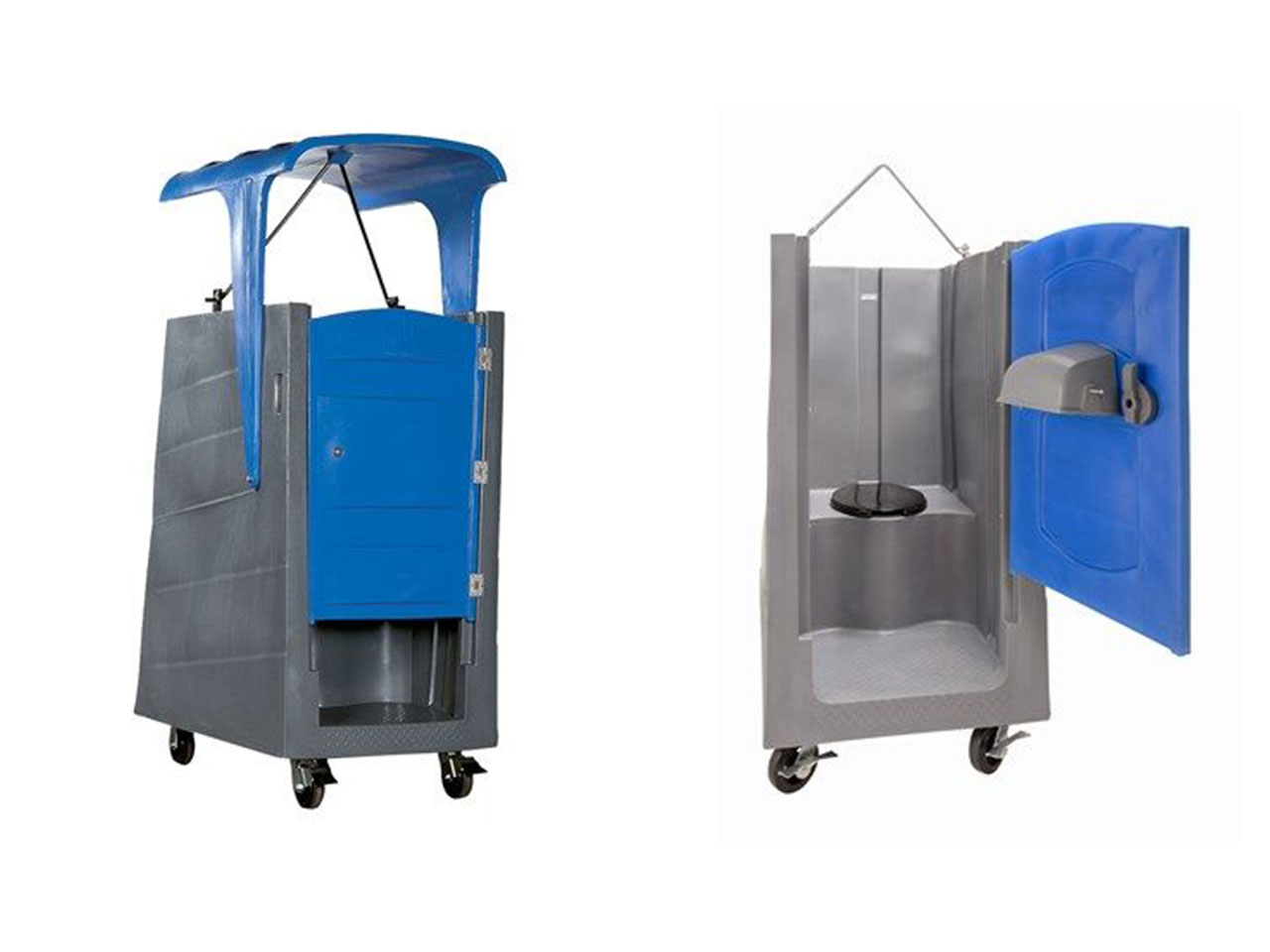 Designed exclusively for use at high-rise construction projects. This unit is easily lifted by crane and/or elevator. It features built-in handles, heavy-duty, lockable casters, and is just 33" wide to maximize transportability and maneuverability — even through tight doorways and freight elevators
It has an interior toilet, external urinal, and the waste tank has a capacity of 38 gallons.
To minimize downtime, high-rise construction workers need easily accessible portable toilet facilities. This restroom is the perfect solution!
Specifications
Height: 91" (w/ roof)
Height: 69" (w/out roof)
Width: 33"
Depth: 53"
Options
Containment tray
Disposable paper towels
Disposable seat covers
Hand sanitizer
Hasp, lock & key